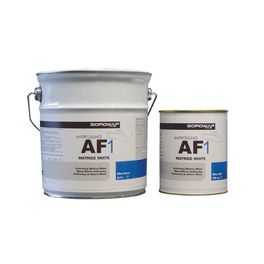 View full size
Mixed matrix antifouling AF1
Long life mixed matrix antifouling, with a high copper content and biocides, which are particularly effective in all types of water for sailing and motor vessels up to 25 knots.
Can be applied on polyester, wood, steel hulls except aluminium.
Utiliser les biocides avec précaution. Avant toute utilisation, lisez l'étiquette et les informations concernant les produits.
Dangereux - Respecter les précautions d'emploi.