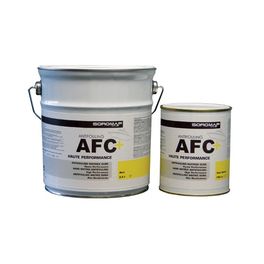 View full size
Hard matrix antifouling AFC+
Long life hard matrix antifouling,, with a high copper and biocides content.
Ideal for soiled waters. This antifouling is suitable for all surfaces: polyester, steel, wood, except for light alloy (do not apply on aluminium).
Utiliser les biocides avec précaution. Avant toute utilisation, lisez l'étiquette et les informations concernant les produits.
Dangereux - Respecter les précautions d'emploi.