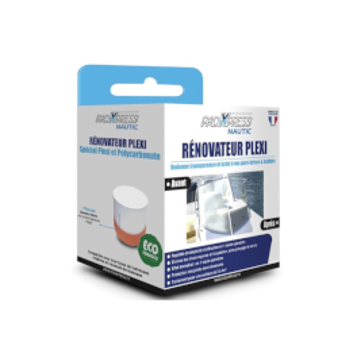 PadXpress Plexi Kit - Special Regenerating Plexiglass and polycarbonate - Ø 80.
Supplied with adapter plate for polisher / screw- driver. Restores transparency and shine to your windshields & windows.
Eliminates micro-scratches and oxidation, without sanding or varnish.
Seal protection not required.
Treatment for a surface of 3 to 4 m² in 1 single operation.