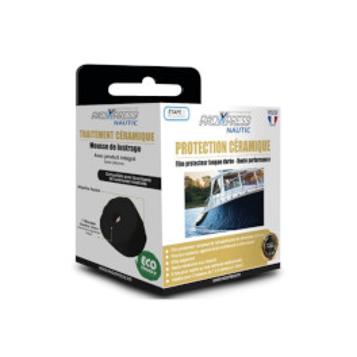 PADXPRESS PROTECTION CERAMIC
PadXpress Ceramic - Ceramic Protection
- Protective film composed of ceramic nano- particles - Ø 125
Fixes colors, brings shine and shine to your shell - Water repellent effect.
High impact resistance.
8X faster than a traditional method.
Valid for 2 boats of 7 to 9 meters (+/- 50 m²).