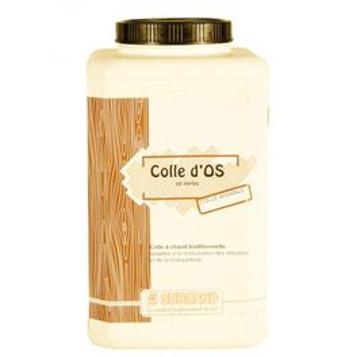 Traditional hot glue suitable for the restoration of furniture and marquetry.
In preparation with 1/3 of nerve glue, the glue is called STRONG GLUE. It follows the humidity of the wood when it's moist it swells and shrinks when it is dry.
The addition of nerve glue gives a better grip. It is good to increase the proportion of nerve to press the hammer, it promotes faster settling.